03 Mar 2014 Comments Off on Shinobi Girl v2.10 ~EROTIC SIDE SCROLLING ACTION GAME~ (Flash Game, English)
by bedta in Hentai Game English
Shinobi Girl v2.10 (Final Version) ~EROTIC SIDE SCROLLING ACTION GAME~ [Flash Game, Uncensored]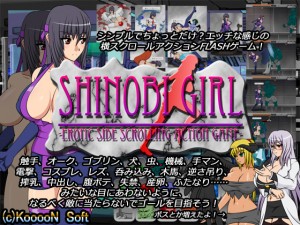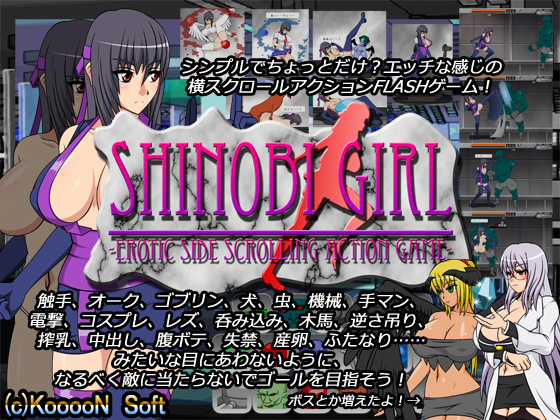 Autor:/Circle: KooooN Soft
Language: English
Format: SWF
Size: 48,9MB
Escape, ninja girl! You might not want to get raped!
This is a pretty nice platform hentai flash game where you take control of a ninja girl, you need to fight against all the creatures you meet if you don't want her to get raped!
Especially, stay away from Orcs if you don't want our Shinobi Girl to die in pleasure.. literally!
passwords (cheats):
Unlock gallery: gal
Take no damage: nd
Infinite bombs: bi
Tags: Beastiality, Big Breasts, monster, orc, Rape, tentacles